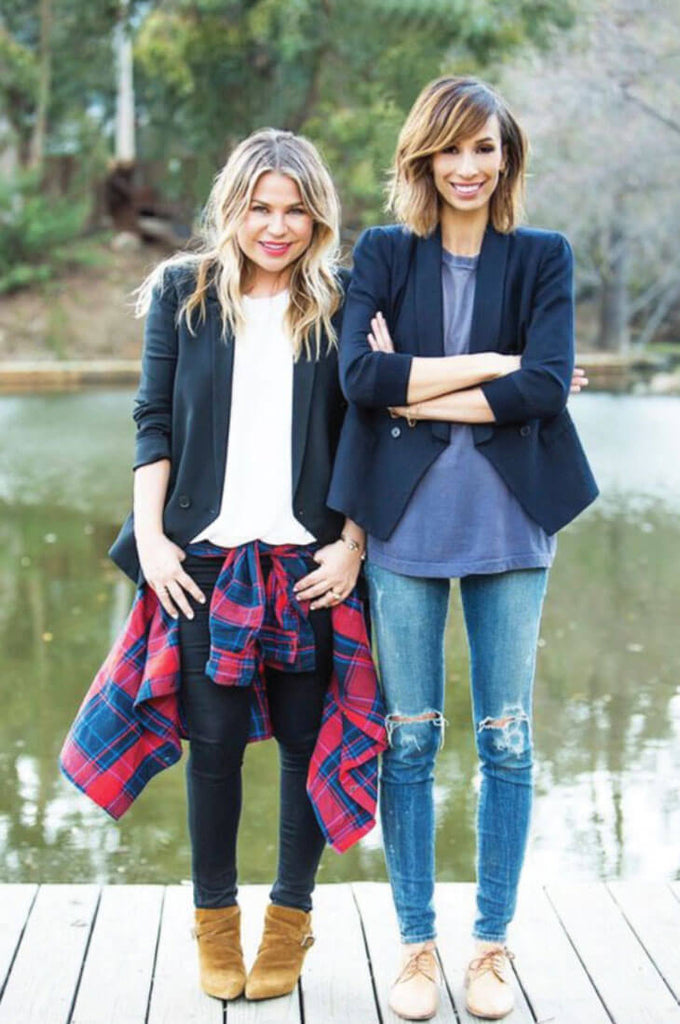 Hi There.
We are Brand Builders, Stylists, Story-Tellers, Designers and Above All, Best Friends. On Our Journey We Have Seen, loved and created so many things that have both inspired and defined us. We love just about anything charming, nostalgic, optimistic and ironic. We believe that women have the power and the thoughtfulness to rule the world, so we wanted to create something that would inspire. Here, on emilyandmeritt.com, you will find our exclusive clothing line, our paper goods collection for planning out your dreams, lots of fun treasures and a sprinkle of love and empowerment.
Friends Forever,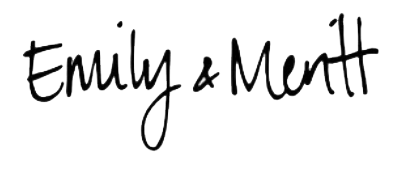 LET'S START FROM THE BEGINNING

We both were born and raised in beautiful Northern California.
We met as students at ucla, bonding over sociology exams and a love for vintage jeans.

Sitting next to each other at graduation we vowed to remain friends, and to one day creatively collaborate.

We styled our first fashion shoot as a styling team and gave our fashion alter ego the name "Maude."

We sat down and officially became a business. Soon after we were dressing celebs for the red carpet and consulting for companies who needed fresh eyes and energy.
Denim Duo! We created the denim line, current/elliott - known for worn, vintage looking jeans. We proudly grew it to success and 5 years later happily exited for new adventures.

The Emily + Meritt brand was born! Through our first collab, Emily + Meritt for Kate Spade, we designed worn leather and sequined handbags and totes.

Proudly inducted into the CFDA.
We entered the home arena with our emily + meritt for pottery barn teen collaboration.
Authors! Penned our first book, lovingly called "A Denim Story," Published by Rizzoli

The Great. Comes to Life - A Casual Women's clothing brand that celebrates a playful nostalgic take on American classics.
Our Home collection expands into babies' and kids' rooms - emily + meritt for pottery barn kids...
...and into the grown-ups' rooms too. Emily + Meritt for pottery barn debuts.

The Great. Launches a fully realized shoe collection

The Great. Opens its first retail store in Los Angeles, California.

EmilyandMeritt.com launches! Featuring themed drops of the Emily + Meritt Clothing collection, some of our favorite discovered things and our first collection of paper goods – made for those who love to dream. Plan + Do.
LET'S START FROM THE BEGINNING